Virgin Islands Council on the Arts (VICA) is an agency of the Government of the Virgin Islands within the Department of Planning and Natural Resources.
The territorial Government funds VICA's Administrative functions while the National Endowment for the Arts (a federal agency in Washington, D.C.) is VICA's source of funding which is re-granted Territory-wide.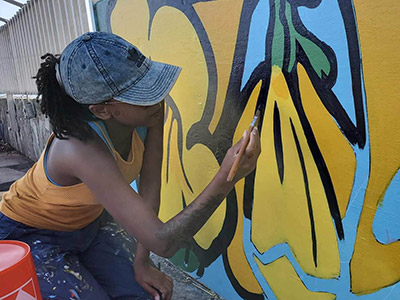 ---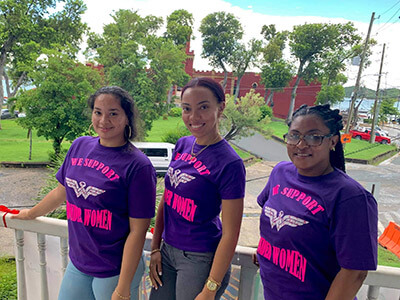 ---
---
VICA's mission is "to enrich the cultural life of citizens of the Virgin Islands through leadership that preserves, supports, strengthens and make accessible, excellence in the arts to all Virgin Islanders."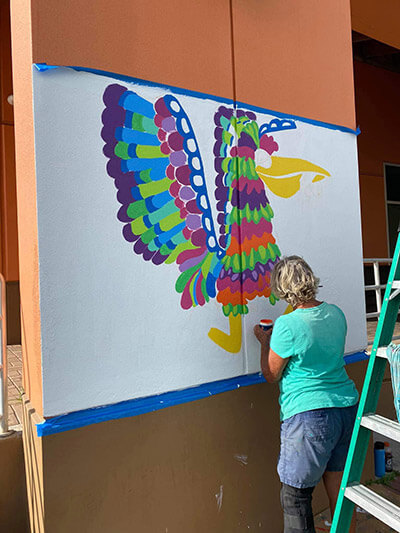 ---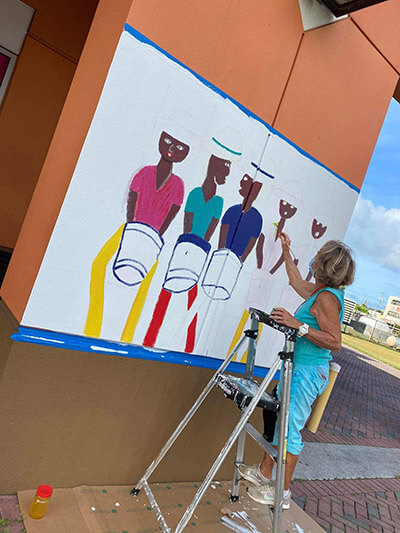 ---
Develop
Develop and strengthen individual artists, craft persons, art organizations and art resources to make the arts available to Virgin Islands residents.
---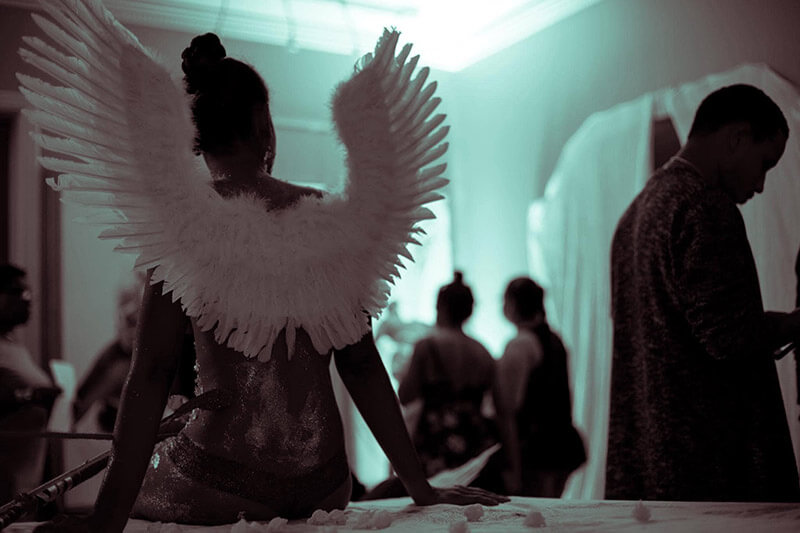 ---
Preserve
Preserve the cultural heritage of the Territory for present and future generations.
---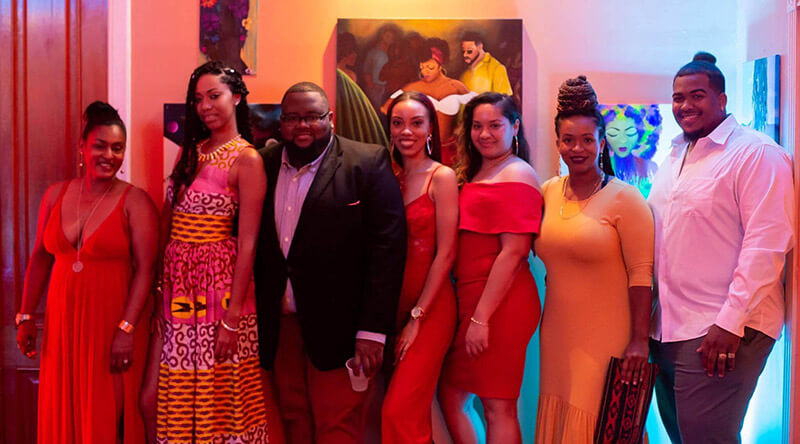 ---
Board of Directors & Staff
---
VICA is governed by a six-member Board of Directors who are appointed by the Governor and confirmed by the Legislature. The board, comprised of two members from St. Croix and four from St. Thomas represents a cross section of citizens who have knowledge and expertise in the arts and culture of the Territory.
Each member serves three year terms and is charged with the responsibility of determining funding for the arts.
VICA convenes an ad-hoc advisory panel to make recommendations to the board based on their expertise in a particular art discipline.
---
Jose Raul Carrillo – Chairman
P.O. Box 515
St. Thomas, VI 00804-0515
Ph: (340) 513-2055
Mr. Carrillo was born and raised on St. Thomas and received his elementary and secondary education from Sts. Peter and Paul School. He later earned a Bachelor of Arts degree in Business Administration from the College of the Virgin Islands. Mr. Carrillo was the Assistant to the Financial Aid Officer and became the Director of Financial Aid at the College of the Virgin Islands. He held the post of Chief Protocol Officer at Government House under Governor Schneider. He currently holds the position of Chief Protocol Officer to Governor de Jongh, Jr.
---
Claire Roker – Vice Chairwoman
P.O. Box 655, Frederiksted
St. Croix, VI 00841
Ph: (340) 513-9410
Claire Roker was born on the island of St. Croix and is well known for her work in the tourism industry where she served as Assistant Director and Assistant Commissioner of Tourism for the Government of the Virgin Islands from 1987 to 1995. She was the Office Manager for Delegate to Congress Donna Christensen and is currently the Manager of the Senate President Ronald Russell. Claire has dedicated many years to our community and is the recipient of innumerable local and national awards, some of which includes:
The Casper Holstein Award
Business and Professional Women's Woman of Achievement Award
Hal Jackson Talented Teen International Coordinator Award
National Association of Female Executives Award
---
Karen Thurland – Treasurer
P.O. Box 223054, Christiansted
St. Croix, VI 00822
Ph: (340) 642-5090
Karen Thurland is a native of St. Croix. She holds a Bachelors Degree in Social Services from Montclair State University, a Masters in History from Adelphi University and her Ph.D. from Union Institute and University. Ms. Thurland served as the Director of Curriculum, Instruction and Library Services from 1987 to 1995 after which she accepted the position of Assistant Principal of Arthur A. Richards Junior High School. Ms. Thurland, an author, is currently an active retiree engaged in researching and writing about Virgin Islands historical subjects and events.
---
Vernon Araujo
P.O. Box 307553
St. Thomas, VI 00830
Ph: (340) 626-3729
Vernon Araujo moved to the Virgin Islands from Antigua at the age of three. Mr. Araujo was a graduate of Antilles School on St. Thomas before receiving a BS in Communication from Boston College. Mr. Araujo currently represents the Virgin Islands as a Director on the Mid Atlantic Arts board. He also serves on the Junior Achievement of the Virgin Islands board, and now works as Director of Philanthropy and Community Relations for Alpine Securities. He has received various Legislative Certificates of Recognition for his work in the community, and continues to volunteer at Family Resource Center and engage in community service.
---
Vernon Finch
P.O. Box 404
St. Thomas, VI 00804
Ph: (340) 998-1777
Vernon Finch was born and raised on St. Thomas. He is a 1967 graduate of Charlotte Amalie High School and earned his Bachelor of Arts in Sociology from Florida A&M University and a Masters in Public Education from the University of the Virgin Islands. Mr. Finch recently retired from his position as Administrator of Disabled and Vocational Rehabilitation Services at the Department of Human Services. He is actively involved in community activities as President of The Marine Action Group, a member of UVI Cell Board and a member of the Board of Directors of Mid-Atlantic Arts Foundation.
---
Glenn "Kwabena" Davis
P.O. Box 304274
St. Thomas, VI 00803
Ph: (340) 998-8952
Glenn Davis also known as "Kwabena" is a native Virgin Islander, born and raised on St. Thomas. He is a 1967 graduate of Charlotte Amalie High School and received his Bachelor of Arts degree from the College of the Virgin Islands. Glenn has worked in all branches of government. Most recently he retired from his position as Director of Cultural Education after three years on the job. Davis is an active retiree engaged in cultural education, civic and community activities. His name is synonymous with Virgin Islands Culture; he is a very popular Calypsonian, a storyteller, a charter member of The Committee to Revive Our Culture, the Founder/Director of Voices of Love and the Co-Founder of The Annual Challenge of Carols. He is the recipient of numerous community awards to include the East Lions Club Appreciation Award, The Excelsior Club Lifetime Achievement Award, and the GERS Calypso Appreciation Award. Mr.Davis has told stories for over 50 years and has taught over 300 young people.