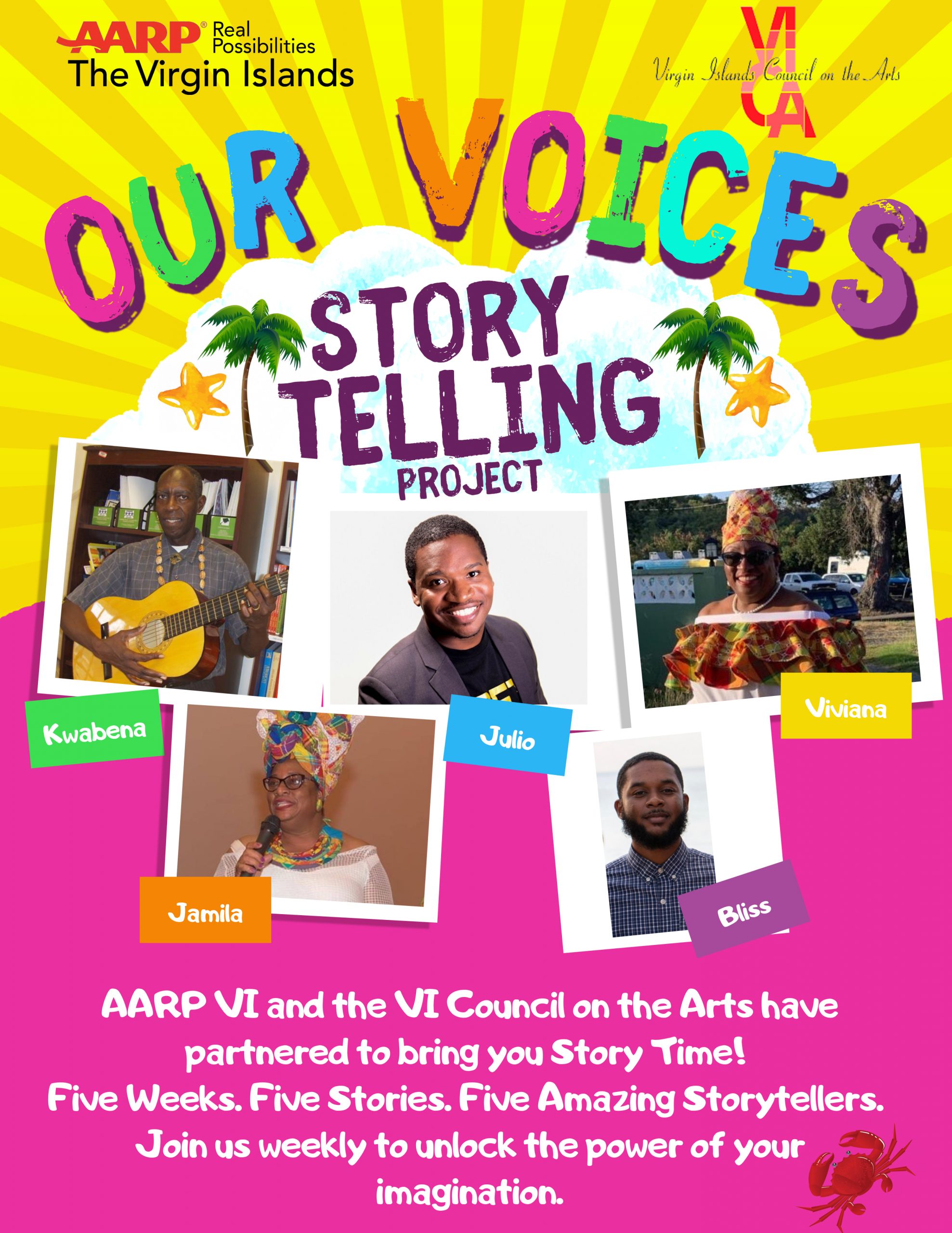 Discover and experience the power of storytelling. Traditional storytelling is a time-honored tradition for Virgin Island Folklore – they evoke honesty, happiness, excitement – and healing.
This is why, AARP Virgin Islands, and VI Council on the Art, are proud to host, "Our Voices Storytelling Project. This project features traditional folklore told by vetted storytellers from throughout the Virgin Islands. This project will feature five storytellers, telling stories of yester-year.
Five Weeks. Five Stories. Five Amazing Storytellers.
Join us on Tuesday, May 4, 2020 and unlock the power of your imagination.
Let's pull our attention away from these daunting times and dive into a wave of cultural expressions.