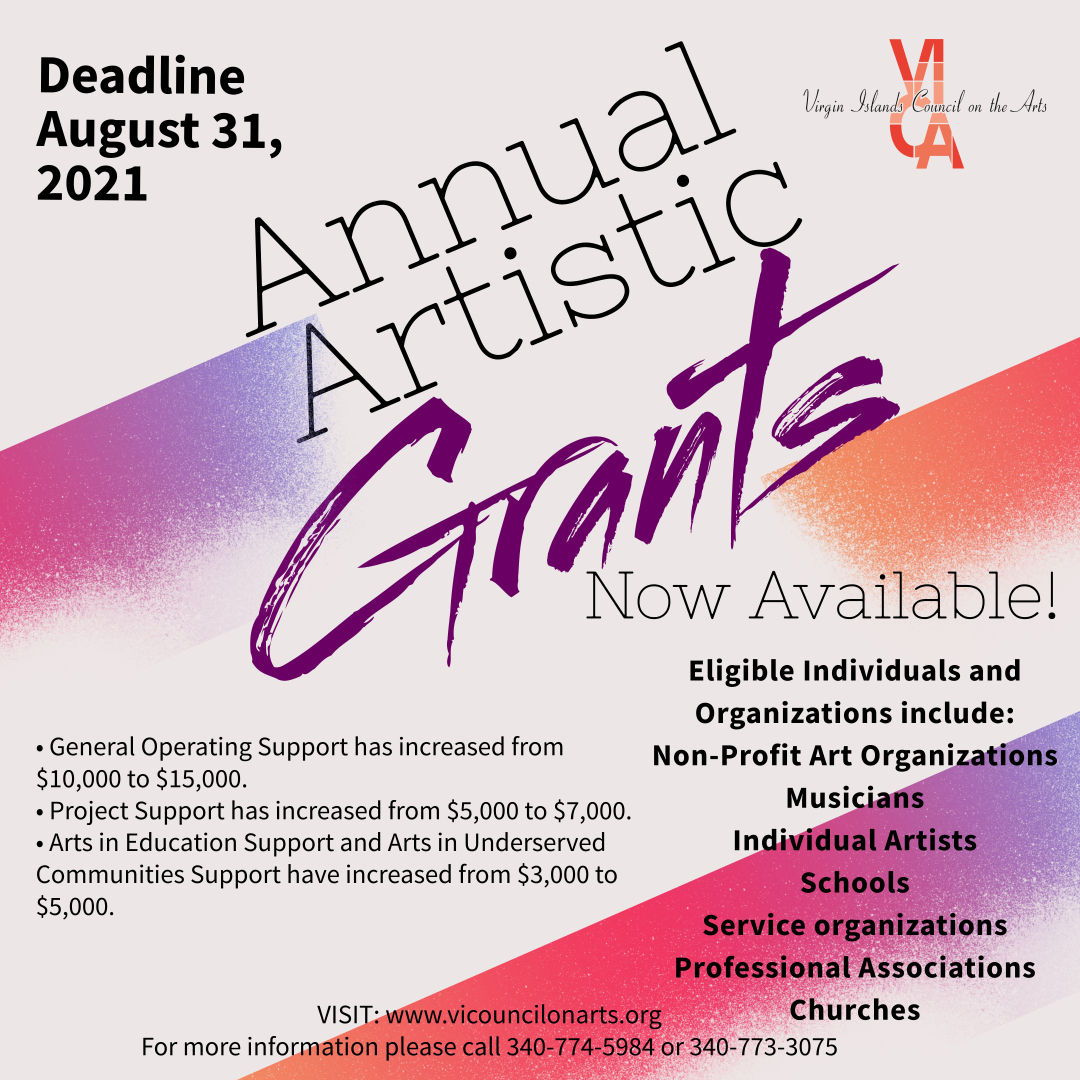 The Virgin Islands Council on the Arts is currently accepting grant applications for the 2022 grant cycle. Please note that all Grant Applications will now be submitted online at
http://www.vicouncilonarts.org/grant-pro…/grant-application/
. Applicants must register online, complete the selected application and upload all supporting documents on or before the deadline date of August 31, 2021.
Eligible individuals and organizations include those whose programming are V.I. based and those who have been in existence in the V.I. for a minimum of two years. ALL applicants must have an active DUNS number
https://www.dnb.com/duns-number/lookup.html#
and be registered on
https://sam.gov/content/home
All grants must be matched with a combination of cash and in-kind services.
Eligible individuals can receive up to $7,000 and non-profit organizations up to $15,000. For additional information visit
https://www.vicouncilonarts.org/
or call 340-774-5984 or 340-773-3075.