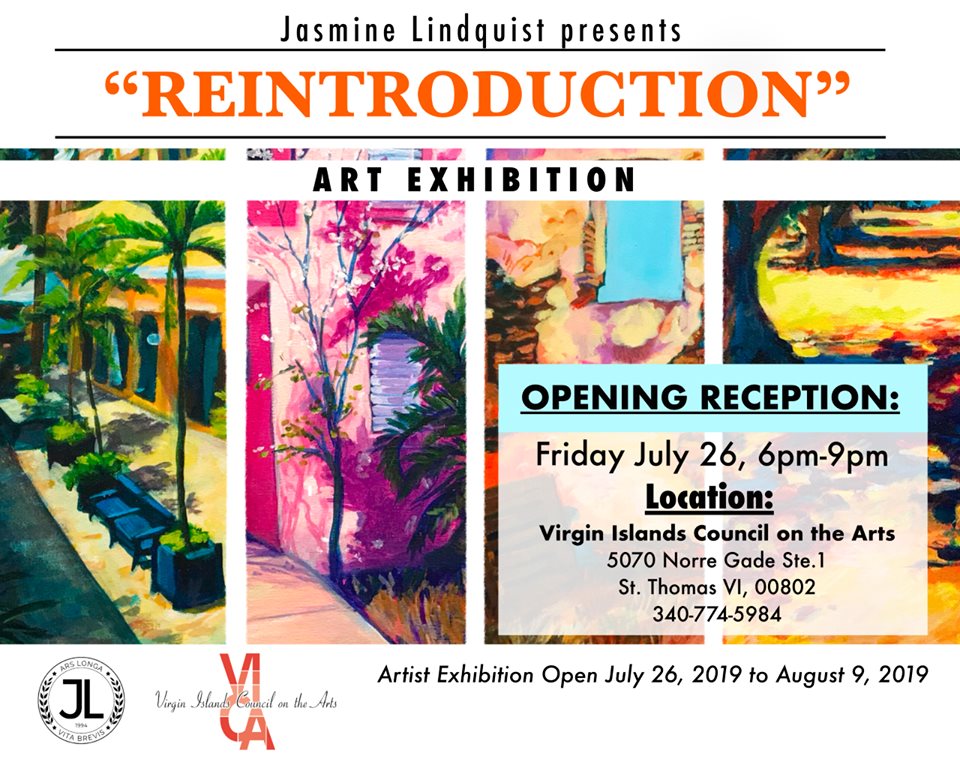 Jasmine Lindquist is a US Virgin Islands based artist that specializes in acrylic painting and digital art. Her versatility between digital and traditional mediums allows her work to be accessible to multiple audiences. The themes of vibrant colors and high contrast that can be found throughout her work is informed by her surroundings in the USVI. From the bright sun and blue skies, to the colorfu
l tropical flora and Danish architecture, Jasmine draws inspiration from all around her.

​
REINTRODUCTION is a show about Jasmine revisiting her artist journey through depicting people, locations, events, and objects from her home in the USVI. The collection of paintings showcase her artist technique and love for the subject matter through themes of bright light and vibrancy.