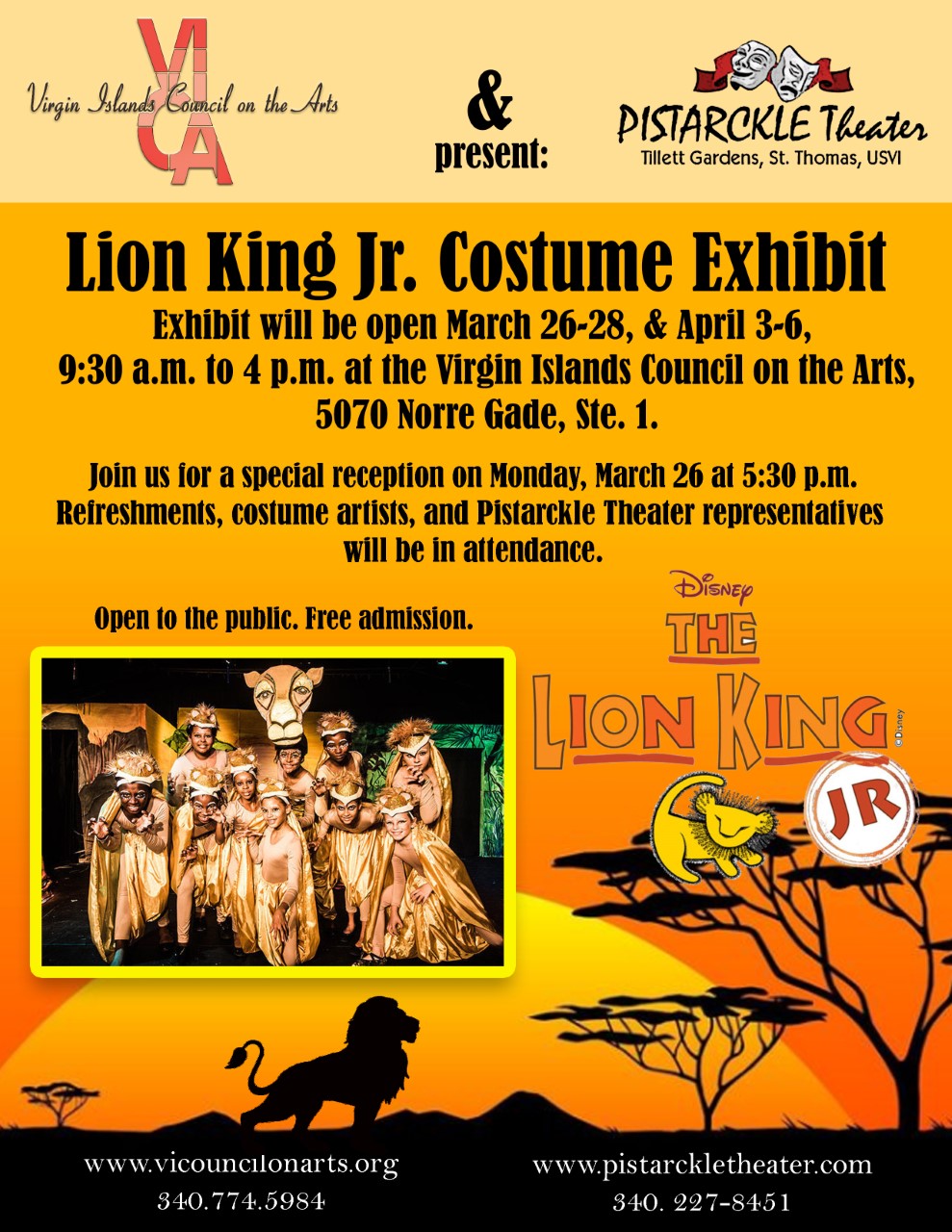 Join Us to Celebrate the Lion King Jr's Costumes!
VICA, in partnership with Pistarckle Theater and costumer Amy Gibbs would like to present an exhibit of the acclaimed Lion King Jr. costumes from last summer's production!
Join us for an Opening Night Reception on Monday March 26 at 5:30 p.m. for refreshments and excellent company.
 The Exhibit will be open to the public at VICA's Gallery  on March 26-28 and April 3-6 from 9:30 a.m. to 4 p.m.